How to Join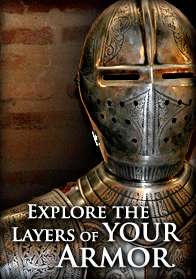 "Character is crucial for the 21st Century Knight. However, it cannot be developed in ease and comfort. Only through the experiences of trials and tribulations can our souls be strengthened, our vision clarified, our ambitions inspired and our goals achieved. The battles I have fought have revealed the integrity of my armor, or the lack thereof. They have humbled me, made me stronger and more approachable by fellow Knights who need a helping hand and a listening heart. The Spandex Male in me craves the ease and comfort. The Knight in me welcomes the challenges that will make me into a better man. Join me."

~ Steve Sabol
Lebanon Valley Knights
of the 21st Century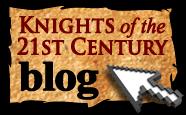 Men of ALL AGES, Begin Your Journey Toward Authentic Manhood!
Knights of the 21st Century
Round Table
"The Companions of the Knight"

The Journey Begins
Tuesday, September 11th, 2018

EVERY TUESDAY • SEPT. thru MARCH
Evenings 7:00pm - 8:30pm OR Mornings 6am - 7:30am

Launch Party at 6pm
FOOD, FELLOWSHIP & MUSIC
TRAIL #1 begins at 7PM


201 North 7th Street, Lebanon, PA 17046
(2nd Floor Community Room)
Registration $30
Cost Includes Workbook, Graduation Materials and Weekly Refreshments

24 WEEKS • 36 HOURS • WOW! What a ride!


Located at the 2nd Floor Community Room of the


SPECIAL THANK YOU
to this year's Supporters and Sponsors!

An Important Note...

As personal growth is a series of stages similar to an onion with layer after layer being pulled back to reveal the core, so also is the development of this material. The five year program is designed to build on the steps established by the previous year's material. Our goal is to layer a man's growth, so that each year takes him deeper and deeper in his manhood development and journey. However, it is possible for men to join at any stage or level of the program as there is enough repetition and review of the main concepts that they will not be lost or confused. Veterans of the program are expected to help new men gain a grasp of the material in a way that solidifies their own growth and leadership progress.